How Avell manages 100,000+ customers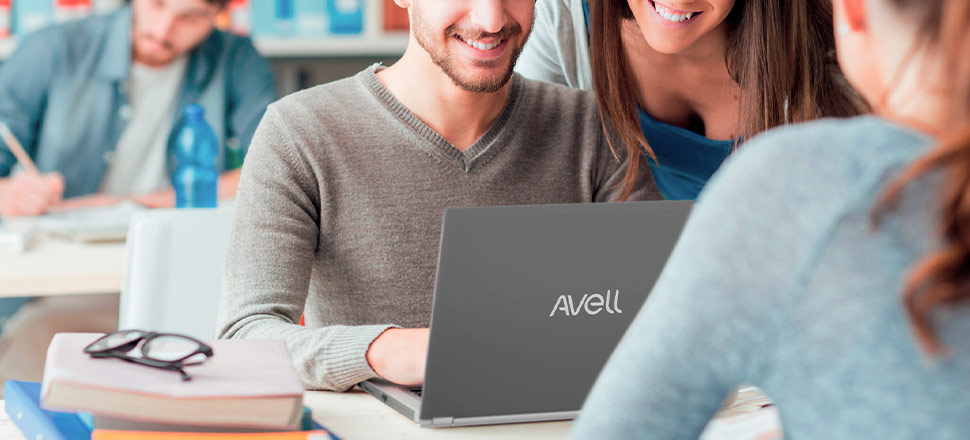 THE CHALLENGE
Find a tool to support good information management in a centralized, agile manner, to support agents and customers.
THE SOLUTION
Movidesk enables tracking customers history, facilitating the work of support agents and humanizing the experience for our customers.
THE RESULTS
94% of tickets are resolved.

87% of tickets opened by chat are resolved and closed during the customers' first contact.

Customers' average waiting time is 7 seconds.
HOW AVELL MANAGES 100,000+ CUSTOMERS WITH MOVIDESK
Avell Notebooks manufactures and distributes high performance laptops. In the market for 15 years, Avell applies the world's most innovative technologies in the development and production of its laptops. Its target public are gamers and professionals who need high performance working in activities such as engineering, architecture, design, photography, and filming.
Currently, over 10% of all employees are part of Avell's customer support team. According to Jefferson, customer support manager, Avell's customer base has over 100,000 records.
Because of the high volume of customers, old tools and the lack of metrics started to show their limitations as the brand kept growing. Also, the relationship between support agents and clients was quite distant. It was very difficult to search through customer histories, as much of it was only recorded in emails, with information fragmented between customer interactions with different agents and spread out over time. Gathering all the necessary information while working with a customer, with the ever-present pressure for a fast resolution, had become impossible.
MOVIDESK, A SOLUTION FOR AGENTS AND CUSTOMERS
The search for a new tool had a specific drive: it had to help the company as much as its customers. And Movidesk delivered on that. Using the tool for over one year now, Jefferson says the implementation process was easy and completed within just a few days.
At Avell, all customer support is centralized at their headquarters, so all Movidesk users are in the same office. The team noticed right away the improvements that the new tool brought to their customers.
Jefferson tells about how much positive feedback they received from Avell's customers regarding the access they now have to their tickets and customer histories. While comments on customer satisfaction surveys have also been positive, agents are now able to follow up on any low ratings (bad or very bad), contacting customers immediately to understand the issue. This has allowed the team to identify gaps in the process, continuously improving customer services.
Another key aspect was the relationship between agents and customers completely changing. Communication improved and people got closer, which improves the experience of everyone involved in the process. Jefferson highlights this as a special success for the company.
THE FEATURES THAT MAKE A DIFFERENCE FOR OUR CUSTOMERS AND OUR INTERNAL PROCESSES
Regarding the tool, the performance metrics are the highlight at Avell. The dashboard is continuously projected on a TV in the customer support department, so that all agents can keep track of our metrics in real time.
Besides the metrics, working more effectively and efficiently makes Movidesk an indispensable system for Avell's customer support. Email management, chat and remote access are three fundamental product features for our company's daily routine with our customers.
Today, 80% of all customer contacts, according to Jefferson, are done via email or chat. With Movidesk, the number of calls and response times was also reduced. While before their first response time was between 24 and 48 hours, now it's down to only 1 to 3 hours.
They also identify a few key features for internal team communication. The knowledge base allows them to share the materials required for any task at hand. Internal messages are used to notify others about specific customer situations and are sent directly to those in charge of solving the issue. Finally, the integrated calendar is used for remote access services and lets everyone in the team know about services being performed.
As post-sales customer interactions are more time consuming than the sales process itself, Jefferson credits Movidesk with helping reduce staffing costs, even as the company continues to grow. Without this system, Avell would have needed to hire more customer support agents to handle the increase in sales.
Jefferson also says that the ability to monitor email and chat conversations has made communication more humanized. This monitoring also makes it easier for management to provide feedback to agents, which helps individual growth and employee retention.
RESULTS AND IDENTIFIED IMPROVEMENTS*
94% of tickets are resolved.

90% of customer satisfaction survey responses ratings are

good

or

very good

.

Average time for ticket resolution is 24 hours.

Customers' average waiting time is 7 seconds.

87% of tickets opened by chat are resolved and closed during the customers' first contact.

Improvement in communication between agents and customers.

Ability to measure the key aspects of customer support processes.

Reduction in response times to customers.
With these results, Jefferson comments that "The tool brought us agility, particularly when thinking about our customers. Thanks to Movidesk we gained speed when resolving issues, and it contributed directly to help the team better perform their work. Improved processes, improved communication between agents and customers, and the organization of customer data have made our day-to-day easier and it's very gratifying to have Movidesk as our tool."
*Metrics refer to September 2019.
We are ready to make a difference
in your company