Hamburg Süd reaches an 80% first call resolution rate and expands its use of Movidesk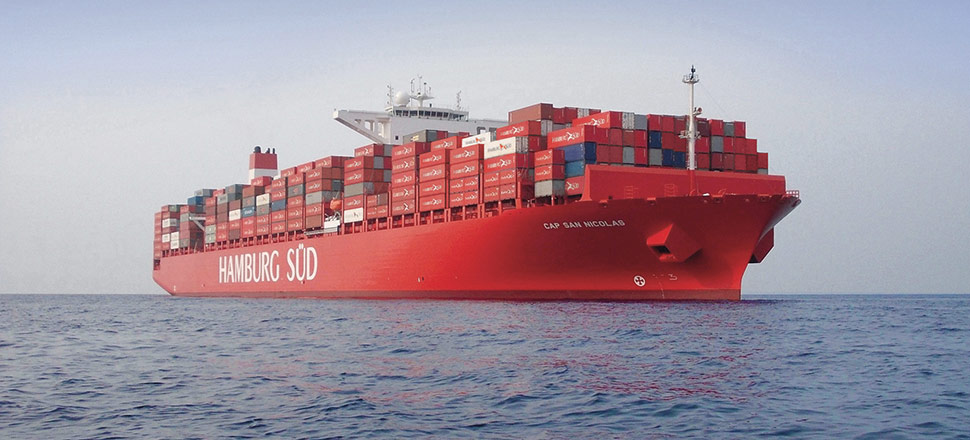 THE COMPANY
The German, 140 years old company Hamburg Süd is one of the ten largest global container carriers, member of the Danish Maersk Line, the largest maritime container transportation company in the world. Its 250 offices spread in over 100 countries offer logistic solutions adapted to the specific requirements of each of its clients. One of the five largest brands in refrigerated containers (reefers) in the world, Hamburg Süd is one of the leaders in the north-south business and serves the most important east-west routes. High quality standards, trustworthy services, a personal touch, and sustainability are part of the Hamburg Süd's values.
THE CHALLENGE
Several changes became necessary at Aliança Navegação e Logística, a company of Hamburg Süd, due to the digitalization brought by modern practices and updated technologies. Alongside those changes, an improved customer support process was required, which had been done through email and telephone, and without a proper understanding of customer demands bottlenecks, satisfaction levels, work effort, and other metrics.
An important guideline for Hamburg Süd is that the complete client journey must be carefully monitored. For each client, personalized services are offered – with excellence (the personal touch). This became, therefore, one of the challenges for the adoption of a new customer support system.
THE STRATEGY
To address this challenge, the first step was to find the right tool for the job. It had to be a solution that would provide warnings about KPIs and SLAs to management, as well as robust features for customer satisfaction surveys.
It was necessary to control – with excellence – the flow of information between clients and the services team, so that all information, coming from any communication channel, would be available in a single place when a client contacted the team. This meant support agents would have productivity gains, while management would have a centralized and complete view of all metrics and performance indicators to make strategic decisions and keep track of the work routine and team's performance.
"Our previous process made it hard to compile all the data needed to analyze our team's performance. Only by getting all the information in a proper system could we identify our flaws and quickly have them addressed to offer an improved experience to our clients," explains Leandro Menezes, Hamburg Süd's regional process manager.
THE SOLUTION
After a complete evaluation of the tools available internationally, we had no doubt that the solution that represented the best value, would support growth, and presented the best customer support, was Movidesk. The tool's flexibility to support our customization was another important aspect, being compatible with Hamburg Süd's already famous personal touch.
"The team at Movidesk is extremely helpful and we can consult with them. They have helped us a lot with all our needs", adds Leandro.
THE SERVICE
Now our teams can establish SLAs and notifications, properly prioritizing their clients' calls. The result is a much more agile and assertive service.
"Before the use of this tool, there was a feeling that our service was good because of positive feedback we would get, but that it could get even better with the use of new technologies. Today, we can see that with numbers in a reliable way," says Leandro. "We can see exactly where we are with our services, analyzing metrics we had never had before, such as average reply time and first contact resolution. Now we know with precision what happened, and this is fantastic for our process," illustrates Leandro.
With the features currently being used, we can already tell that our clients recognize the excellence in our customer service due to the ongoing satisfaction surveys. Over 90% of our surveys' respondents rate our customer service as excellent or good.
THE RESULT
Our customer support is now completely measurable and is presenting excellent results. On average, 80% of our tickets are resolved in the first contact with our clients, which is also within their SLA of 8 hours after a ticket is opened.
Hamburg Süd is constantly investing in training for our customer support team and tools to allow our company to deliver services with excellence in each interaction with our clients. To do that, we have counted on the help of Movidesk, who besides providing us with a top-notch customer support tool, also helps us with workshops for our teams.
Movidesk was adopted by our company in 2017 in Brazil, then its use was extended to Argentina. In our plans other teams will adopt it as well, including Uruguay.
We are ready to make a difference
in your company